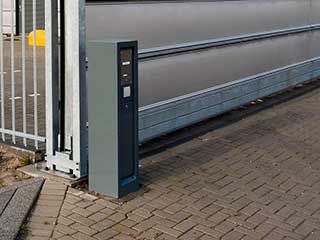 Wonders of Electric Gates
Having an automatic gate is now the norm among the majority of homeowners. Not only do these doors ensure enhanced security and safety, but they also provide more convenience, add value to the house and impress each and every visitor. Thus, it is no surprise that more and more homeowners are replacing their regular doors with automatic ones.
Installing your New Automatic Gate
If you have got a new electric gate that needs to be installed, then we are one of the best companies you can consult. We specialize in electric security gates and install them with minimal fuss. Our experience accumulated over the years allows us to install the gates exactly according to your wishes, and leave you 100% satisfied – which in turn satisfies us 100%. Even if you are just planning to buy an automatic door later, we still got you covered; in addition to the installation and fitting of new gates, we will also consult you if you are in the process of purchasing an electric gate. We will discuss all the important factors, including whether or not the system will fit the dimensions of the door. This will help you choose the right gate for your use.
Servicing your New Door
Even though electric gate locks provide users with a lot of security and satisfaction, they need to be properly checked and maintained to ensure high performance. For instance, in winter the low temperatures might cause the metal in the gate to contract slightly, causing disruption to the regular movements of the gate. Moreover, the battery might also be affected, reducing its performance. Furthermore, the chain of a sliding gate and the moving arms of a swing unit may also be damaged. Any of these problems might result in a much more serious repercussion in the long-term if left unattended. Therefore you should contact our professionals right away to immediately check up on your electric gate.
We also provide maintenance services, alongside repairs, to our clients. These services include running various tests and checking the electric gate openers, motors, hardware parts and sensors – among others –to keep on top of any problem. We also help our clients with replacement services, in the event that one or more parts have suffered damage beyond repair. Our expertise and experience allows us to replace any part instantaneously, whether them being from a local brand or an international one. Our inventory is always heavily stocked.
To sum up, Gate Repair Little Elm is the company to consult when you are thinking about electric gates. We help you in everything starting from choosing the right entranceway to installing and servicing it.
So what are you waiting for? Schedule a service now!
You can also count on us for:

Rollup Gates

Elite Gate Opener

Phone Entry Systems

Driveway Gate Service