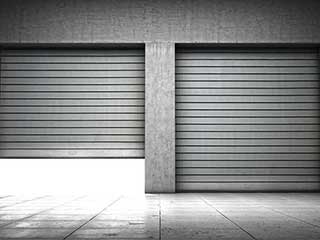 Continuing to use your garage door when there's something wrong with it could make the problem worse – or cause additional problems. Before things get worse – give our experts a call! Read on to learn more about your door, common issues, and how we can help.
Why Replace Both Springs?
Garage door springs are always installed and replaced at the same time. The reason for that is that the other spring may (and will) fail within days from the first one. In addition, this "old" spring can make the door become unbalanced, and even cause damage to your opener. The only thing you need to do is call us, and we'll take care of everything. Our technicians will also check the system and make sure it's safe for you to use it before leaving.
Problems with Cables
Cables, like many other components, can last longer if you take good care of them. However, if the rust becomes visible or the frays are already showing, it's time you called professionals to the rescue. Having a damaged cable can influence the balance of the door and once it snaps, it may cause the door to go off its tracks or damage other components. Our technicians will assess the situation and replace them if they're beyond repair and unsafe for further use.
Get Rid of the Noise
The noise rollers make will gradually become louder due to the usual wear and tear. That's all fine and well until they start making clicking sounds and that's your cue to have them replaced. Failing to do so in a timely manner can lead to the premature wearing out of drive gears and sprockets. Not only can you prevent future repairs, but you can also take the opportunity to switch to nylon rollers and enjoy a much quieter door!
Our mission is to provide our customers with safe and lasting solutions and to help them get back to their daily routine as soon as possible. Call our team at Gate Repair Little Elm today!